Are you looking for Best Fast Charger for android in India? If yes, you are at right place.
Imagine you are in a rush and you saw that your phone battery is very low, what can you do? You can use power banks which it time taking or you can use fast charger which will ultimately charge your phone faster and your time will be saved.
In today's world, Smartphones are our most essential tech gadget most of us use every day. Day by day, the processors are getting more and more powerful and displays are getting sharper and better with many more pixels than ever, also to compensate that batteries are getting bigger. That being said you will need to charge it once after some hours as everything you do on your smartphone is draining its battery.
What is Fast Charging?
Fast Charging is a technology developed by Qualcomm for the smartphones which are powered by Snapdragon processors. As from that name, fast charging technology charges your phone much quicker than a traditional normal chargers.
How Quick Charging Works?
When you use a Quick Charge device and a compatible charger then the built-in regulator allows more power to the battery than a traditional normal charger does, which results in charging the battery faster than usual.
Remember: If you connect a Fast Charger to a device which does not support fast charging then device will not charge faster, it will continue to charge in its usual speed.
Here is our list of top 10 Best Fast Charger for android in India in 2020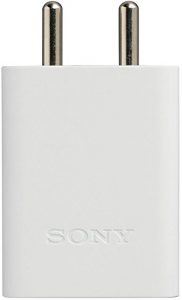 The first in the list of best fast charger for android in India in 2020 is from Sony. This lightweight USB AC charger from Sony is small and sleek unit and have output current of 2.1A. The Sony CP-AD2 AC USB Adapter comes with a single USB output. Its circuit has ability that it cuts the power supply if it detects higher than normal power supply.
It also ensures that your devices is protected from short-circuit and overcharge current as well. Thus, it prevents your smartphone from damage. It charges your phone very quickly than any other normal AC adapter. The charger is perfect choice for travelling due to its good output voltage. It allows you to charge your several other USB devices like tablets & cameras also.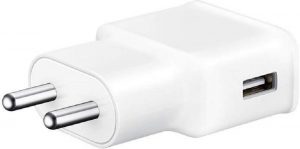 This offers the power output of 2A. It has a very compact design with Fast Charge technology to promise superfast charging in just 30 minutes from 0 level. It can be used with any power outlet. This charger supports all sorts of smartphones and USB devices as well. It is one of the best fast charger for android.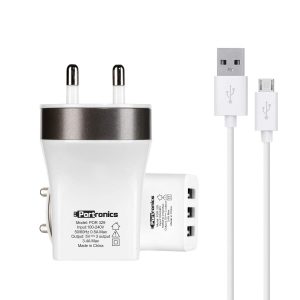 Portronics 3.4A USB Charger is very light in weight and you can carry it within your pocket as well. It has a standard build quality to show long-lasting performance The Portronics 3.4 USB charger consists of three outputs (one AC output & others USB) to give 3.4A. It offers utmost protection from short-circuit and over-charging. Other than smartphone, it is suitable for various 5V gadgets like tablets, MP3 player and Bluetooth headset.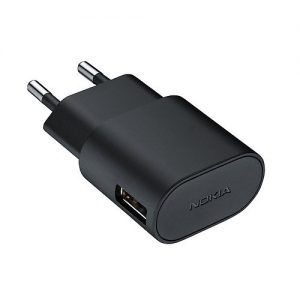 The Nokia AC-60 Universal charger is one of the best faster charge for all smartphones. This USB charger from Nokia claims that it charge your phone 35% faster for the first 30 minutes on empty battery.
This 1.5A output power charger is compatible with phones of all brands. This innovative charger has premium build quality. It holds a huge reputation worldwide and has gathered positive reviews from its users. This is a fast USB charger to charge a phone on null battery truly faster for first half an hour. It comes with limited warranty of 1 year.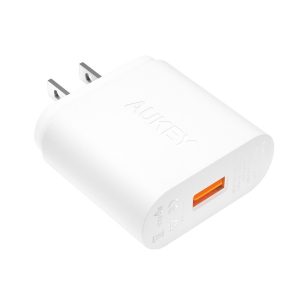 The Aukey QC 2.0 USB charger is very famous and highest rated chargers all over India. This charger is officially licensed and also certified for use by Qualcomm's quick charging technology.
The Aukey QC 2.0 USB charger has universal voltage capacity and offers good power to charge your phone quickly. It also has double USB ports to charge dual device at same time. It charges almost all smartphones out there and protects them from overcharging, overheating and over current.
This is another great product from Nokia. This charger is lightweight and compatible with almost every brand smartphones available worldwide. It reduces the charging time of the smartphone. It has received very good reviews from its users. This charger is absolutely energy efficiency and eco-friendly as well. This charger also ensures that it has supreme performance and premium build quality.
This charger is powered with Qualcomm technology. This wall charger assures fastest charging and compatible with every smart phone. It has amazing build quality and also provides long durable performance. As it is very light in weight, so it is easy to carry it anywhere.
The Zaap ZAAP004 also got good reviews from several Indian users. It comes with 5 USB ports which helps you charge multiple devices simultaneously. It is suitable for almost smartphones and tablets of all brands currently in market. The charger is designed with ZiPower Technology to adjust the output power as per device needs accordingly. It charge your devices at very faster speed.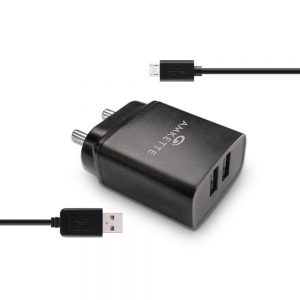 The Amkette Rapid Wall fast Charger assures safe and fastest charging for your Android/iOS smartphones and tabs. It is absolutely designed to directly fit in Indian sockets. It protect the device from short-circuit, overheating and overcharge problems. The charger has output power of 2A. It comes with micro USB cable of high-quality which last long.
It is a powerful mobile fast charger and is widely popular all across India for offering exclusive features. It consists of 6 USB output ports to charge multiple smartphones at same time. This charger is durable and works fine with almost every brands. It has excellent build quality, sleek quality, lightweight and portable too.
Conclusion
The list of the best fast charger for android in India includes all the specifications that you would want to know about before buying any one of them. Fast chargers are life savers at time or emergency because of their benefits. But you should avoid using fast chargers for daily use as they might damage your battery.
After going to through list if you have any doubts let us know we love to answer your questions.