OUR TOP PICKS
---
1. Sony MDR-XB950B1
---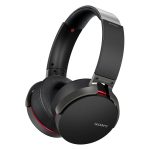 ---
2. Sennheiser HD 4.40-BT
---
---
3. Skullcandy Crusher
---
---
"Music, once admitted to the soul, becomes a part of spirit, and never dies."
Headphones have slowly become an essential part of our life. People have started to invest in the best quality headphones to experience the outstanding sound quality.
In this article, we have prepared our Top 10 Best Bluetooth Headphones for you. These headphones offer impressive Audio quality for all kinds of music. If you are interested in experiencing the extraordinary headphones you are in the right place here.
Features to Consider before buying Headphones:
Noise Cancellation: It is one of the major feature to look while buying headphones as it will provide much better sound compared to one whose doesn't have. Don't expect that every little piece of noise to magically disappear, but you will be surprised how much noise actually does get removed when you are using a good pair of headphones.
Connectivity: The wireless headphones have Bluetooth connectivity which let you easily connect it to your smartphone within a range of 30-35 feet with powerful connection. Thus, you can obtain an uninterrupted and high quality sound experience within 30-35 feet.
Water resistance: Most headphones designed for fitness can withstand all of your sweat and water splashes but it's always good to double check just to be in safe side.
Battery Life: If the headphones you choose have features like Bluetooth or have active noise cancellation, you should always take a look at the battery life. You don't want yourself that you be left in the middle of your workout and your headphones battery dies.
Sound Quality: One of the most important thing in headphone is its sound quality. Music is what passes through your ears and soothes your brain, and getting the best quality will always enhance the journey.
Built-in microphone: If you're not fond of pulling your phone out of your pocket, some headphones have built-in mic that let you do a number of things. You can respond to phone calls, access Siri or Google Now, and control your music. Always check the controls available and see if they match all your preferences or not.
After knowing the things you should consider before buying bluetooth headphones, now here is our list of Top 10 Best Headphones in 2019
Sony MDR-XB950B1 headphone comes with best class extra bass which gives you studio-type like excellent sound quality. The Extra Bass booster gives you impressive thump which makes you enjoy the beats.
It has a wide frequency response and 32-ohm Impedance and enables you crystal clear sound quality. It gives you a battery life of up to 20 hours. This has an inbuilt mic which helps you track or attend calls.
The Bluetooth in it can be connected to a range of up to 10 m. The earcups are made with soft cushions which allow you to have a great music experience without any disturbance.
Pros
Insanely powerful bass response
Comfortable
Attractive design
Best noise cancellation
Cons
Added bass may sound heavy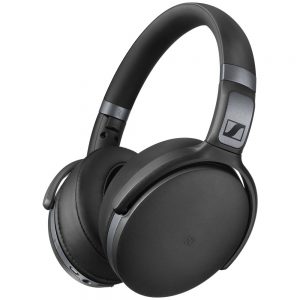 Sennheiser is a well-known headphone brand in the market. They are known for their quality and reliable products. This headphone is the overhead type and it provides a nice cushioning over your ear.
This Bluetooth headphone is compatible and works with laptops, tablets, smartphones, MP3 players with Bluetooth compatibility. This Sennheiser HD 4.40BT will deliver an amazing and detailed sound with a very nice dynamic bass. Particularly the noise cancellation in this headphone is very good that any external noise or sound doesn't disturb the music listening experience.
Best feature: Its battery life is around 25 long hours. Even if you run out of a battery charge you can still use the battery-free listening through the cable provided within it.
Pros
Strong audio performance
Excellent bass depth
Solid high frequency clarity
Nicely designed and easy to operate
Solid value for the price
Cons
Cable lacks inline remote
This headphone is specially made for bass lovers as you can adjust the bass accordingly. It also has good quality and durability. This headphone is wireless and has Bluetooth compatibility so it can be connected to any device.
The smooth cushioned and sweat proof headphones will never hurt your ears and make you feel comfortable for a longer time. It gives 40 hours of battery life and not only that it also be charged rapidly in 2 hours of time. You can make calls using the microphone available in the headphone. They have designed it in a way such that it is foldable and lightweight so one can carry them easily.
Pros
Comfortable headband and cups
Long battery life
Works well as a voice headset
Customizable bass levels with adjustable slider
Cons
Trapped heat after a while
Bass can go far too high, even for those who like it
Audio Technica is one of the biggest company in the audio industry. This headphone uses 45 mm driver which gives you an amazing audio clarity and clear and crisp sound. It also have a noise cancellation feature. These headphones have built-in ear pads and headband padding which provide comfortable wear.
Pros
Powerful bass
No compromise neutral audio experience
Good stereo imaging and separation
Cons
Bass is somewhat over-emphasized
Largely plastic construction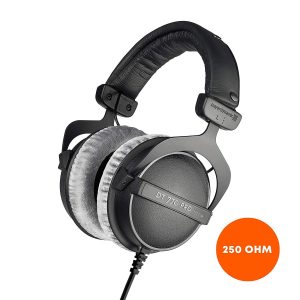 This bluetooth headphone comes with a steel headband and adjustable earcups which fits according to your head. The Prominent Bass in this headphone gives you the best bass experience and transparent voices.
It has the best noise cancellation feature which makes you listen to the low and top frequency tones without any disturbance. The cable is one-sided which makes it easier to adjust, remove and change controls without wires getting tangled. This headphone is best suited for any audiophile who wish to have the best music experience for a longer duration.
Pros
Great isolation
Uber comfortable velour pads
Tight & punchy bass
Rugged build quality & lightweight
Good soundstage for a closed headphone
Cons
Not for neutral mixing/recording/listenin
Maybe a bit bulky to some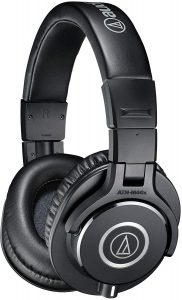 This bluetooth headphone is designed in such a way that it fits according to your head and the earcups are made of soft materials which cover the ear fully. It gives you accurate and clear sound from low to high frequency.
There are two detachable cables one with 3 mm jack and other with normal 3.5 mm jack so one can use it with any device. The design of this headphone makes you comfortable and relaxed even after wearing it for a longer time. This is one of the best noise-canceling headphones also which keeps you completely isolated from the outside world.
Pros
Excellent sound quality
Good noise isolation
Sturdy build
Ideal for traveling
Cons
No mic / remote
No buttons or audio controls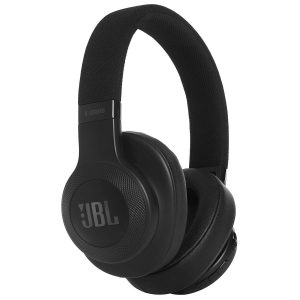 This headphone has a stylish and solid design with a comfortable headband and soft cushioned earcups. The sound experience of this JBL headphone is excellent and provides you crystal clear music at various frequency range. It have battery life of 16-hours battery and it recharges in 2 hours. This wireless headphone also comes with a tangle-free cable which supports all the devices.
Pros
Sounds decent
Above-average battery life
Lightweight and ultra-compact when folded
Cons
No Siri, aptX, or aptX HD support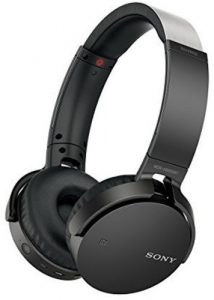 This product gives a punchy deep Bass sound with an added depth giving seamless aural experience. This headphone uses 30 mm driver and it gives a battery backup of 30 hours with a charging time of 4 hours.
It has lightweight design which makes it comfortable while listening experience. It has an inbuilt microphone so you can use it to receive calls without reaching out for your smartphone.
Pros
Massive bass response
No distortion at top volume levels
Decent clarity in highs
Exceptionally comfortable
Cons
No way to listen passively via an audio cable
No protective pouch
This JBL headphone gives you the best ever music experience with lovely sound clarity and high bass. It also have an Active Noise Cancellation which keeps you away from other external sounds.
This headphone can be connected to any device via Bluetooth with version 4.1. It has 12 hours of battery life so one can listen to unlimited songs or watch unlimited movies. It also can be charged in 2 hours of time.
This over the ear bluetooth headphones is light-weighted and easily foldable so that it can be carried easily. The buttons and microphone below the ear cups can be used to adjust and make calls without touching your mobile.
Pros
Lively and entertaining sound
Well-judged noise cancelling
Comfy and well made
The SR80-E is a pair of on-ear headphones with a fun sound. Highs are pronounced and come with a lot of details, mids are slightly recessed and bass is boosted.
The open design also gives these headphones a fairly wide sound stage. The SR80E's highs and lows are very accurately boosted, making the sound detailed and punchy which should result in a fun listening experience.
Pros
Vital and detailed sound
Fast and punchy bass
Conclusion
Headphones have become a very vital part of every individual's life. The bluetooth headphones allow you to enjoy your favorite music while relaxing, traveling, and also during workout sessions in gyms. As there are tons of options regarding bluetooth headphones available in the market, which makes it confusing for the buyer to choose from. Hopefully, this article has help every buyer in making the right buy.
We have tried to mention every part in this article, if still you have any doubts let us know we would love to answer.