BEST POWER BANKS
---
1. Xiaomi Mi 20000mAH
---
---
2. Xiaomi Mi 10000mAH
---
---
3. Duracell PB10050
---
---
Let's imagine you are travelling and you have to attend a very important call and suddenly your phone's battery goes off.
That will be a tough and rough situation for you, right?
As we know, in this 21 st century our life completely depends on our phones. Once its battery got drained, everything stops. That is why Powerbank has become one of the most important accessory.
That's why now a day's people prefer carrying a portable power bank with them during traveling so that they can always keep their phone on charging and prevent such unwanted situations.
As its popularity is increasing, many companies have started producing them. Powerbanks usually comes in many different shapes, sizes, variations and prices.
Choosing the right power bank for you can be difficult task. Knowing all the different specifications, you can easily choose a best one for your particular use.
Points to Consider Before Buying Power Bank
There are many different points you should consider before buying a best power bank. Here are the most important one.
Charge capacity: One of the major point is to check its charge capacity. For a complete charge the power bank capacity must be little bit more than that of the device that has to be charged.
Bonus Tip: The batteries in tablets have much larger batteries, so you'll also need a much bigger power bank if you have to charge a tablet.
Size & weight: Size and weight are also plays very important when you are buying a power bank, especially when you are going to use it while travelling. Remember, greater the capacity of the power bank the larger and heavier it will be and vice versa.
Power bank output charge current: Before buying must check at what rate it can deliver charge. So if you want fast charging, then you should buy a power bank with a high output current. If your phone or device can't take the maximum current, don't worry, it will only take that much which it can handle.
Leads: Remember, not every power bank come with leads, either for charging devices from the power bank, or for charging the power bank itself. In case of budget powerbanks you will most probably not get leads with Powerbank, assuming you will provide your own.
Number of output USB Ports:If number of output USB ports are more than one it is better for you in case you have multiple devices.
Warranty:Always prefer to buy powerbanks which comes in warranty for in case if they stopped working, you will get a new one or will get your money back.
Here is our list of Top 10 best power banks which we have prepared for you all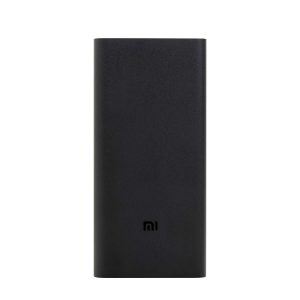 This Xiaomi power bank comes at no. 1 in our best power bank list. It comes in an innovative design and amazing quality. The high-capacity power bank offers more charges while on the go, as well as does charging faster due to its single-port Fast Charge support.
The power bank supports dual USB output and allows you to charge 2 devices simultaneously. It is made using high quality, environment friendly PC + ABS material. The power bank has a premium feel. It weighs only 358 grams the power bank is extremely portable.
Pros
Fast charging
Adjusts power output automatically
Pass through charging capability
No heating Issue
Sleek Look
Cons
Takes a little extra time to the charge itself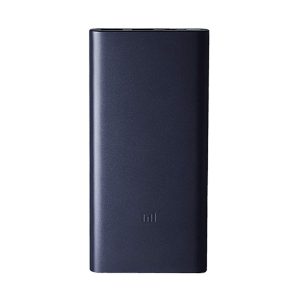 This device is ultra-slim & lightweight at just 245 grams and can be easily carried around in your pocket or bag. It comes with Dual USB output and can charge two devices at the same time.
Pros
Great design, build quality & material
Portable & lightweight
Two-way quick charge
In-built circuit chip protection/ low-power mode
Simultaneous Dual USB output
Cons
It doesn't have a display
Heats up a lot while charging two fast-charging phones simultaneously
Also Read – Best Fast Charger for Android in India 2020 (Updated)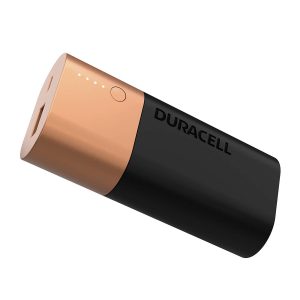 Duracell PB10050 allows you to charge the Powerbank while charging another device via the power bank so you don't have to wait while the power bank is completely charged.
Pros
This is the only power bank brand that offers a three year long warranty.
Excellent durability
Fast charging feature
Simultaneous Dual USB output
Cons
Comes without a power adapter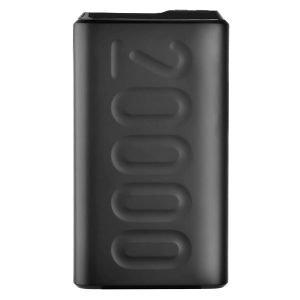 It has a premium rubberized finish, high capacity polymer battery and dual input and dual output. The battery has a very compact design.
Pros
Multiple safety features
Strong battery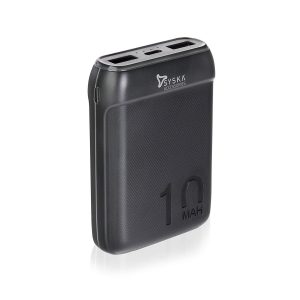 It has Dual USB output. The power bank also has a long battery life. The device has advanced current shunt/overcharging and discharging protection. It comes with a 6 months warranty and weighs only 285 grams which makes it easy to carry.
Pros
Big size
Pocket-friendly
Good quality
Cons
Slower charging of power bank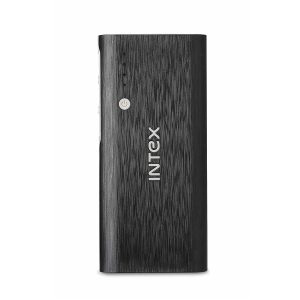 It comes with 3 USB ports and is compatible with most smartphones. This stylish and compact power bank is very lightweight and easy to carry. It provides long-lasting support for all your charging needs, anytime and anywhere. The power bank comes with three USB ports that allow you to charge multiple devices simultaneously. It comes with a 1-year warranty.
Pros
Good quality battery backup
Very affordable price
Durability
Built-in flashlight
Battery level is shown through 4 LED lights with each LED representing 25%
Cons
Slow charging
Short USB cable
Poor conversion rate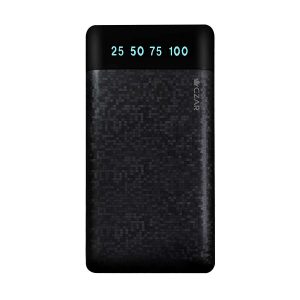 This device is very slim and highly portable. It can charge two devices simultaneously and also it does not take a lot of time to fullyrecharge its battery.
Pros
Quick charging
Handy design
Affordable
Lightweight
Cons
Using both output ports at the same time will result in a combined output of 2.1A
Not very much durable
It provides users with a high-intensity LED light for use. The magnets on the body make it easy to stick the device to any metallic surface for easy use.
Pros
Blinking LED light function
Includes a strap to put around the wrist to avoid damage from a fall
Comes with an LED light for safety during an emergency
Cons
It has only a single 1A output which will provide slow charging function on your device
Its capacity is quite small.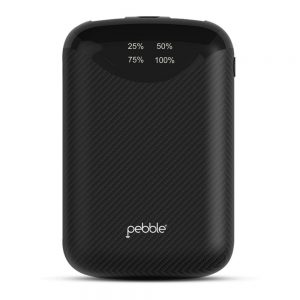 One of the most popular power bank manufacturing companies in India which produces high-quality power banks which offer great durability. As the power bank is small in size small, but still retains the fantastic 10-way circuit protection to assure users of safety.
Pros
It is lightweight
Unique compact pebble design
Handy and useful utility
It has very compact design making
It is safe to operate and carry as it has all 10-way circuit protection feature
Cons
The USB cable that comes with the power bank is of low quality and very short
The battery life is very low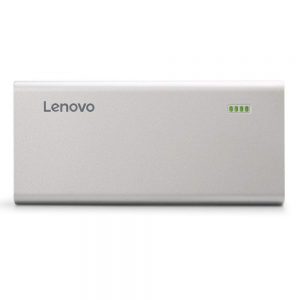 Lenovo has come up with a new product with great designing. The product has an elegant and premium look which makes it unique in the market. The product comes with different glossy colour variants that make it look more elegant.
Pros
The product supports the fast-charging facility
It comes with 2 USB ports
It comes with a lithium-ion battery
Cons
The product is a little heavy
It does not have the c-type port
The Powerbank does not contain a charger
Benefits of using power bank
It's very useful when you have a long power cut at your home or you are in no electricity area.
No charging disturbance while chatting.
Travel freely without worrying about the phone's battery.
It provides faster charging as these are highly powered devices.
Power banks provides freedom to use your smartphone without worrying about its battery.
Conclusion
As there are a lots of power banks available in the market, and it can be so tempting to grab any cheap product you find. You can get some very affordable best power banks inclusive of all the necessary safety features from well-known companies from our list.
Hopefully all your questions regarding best power bank are been solved. If you still have some doubts regarding powerbanks, let us know, we would love to answer them.